February 16th, 2009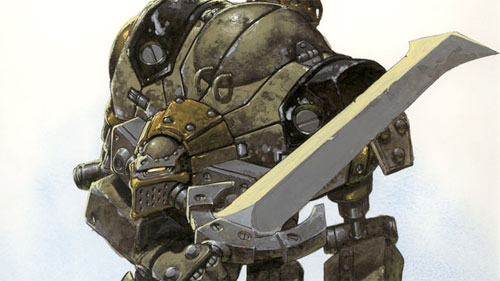 The game developers over at Privateer Press have been busy. Not busy producing new IKRPG material, but busy juggling what was once a nicely streamlined skirmish game WARMACHINE. Every year since its launch, Privateer Press has released a major expansion to the product, from Prime to Escalation to Apotheosis, then Superiority, and most recently Legends. Each of the four original factions has grown into new niches and fortified early strengths. It's quite a good game.
But after six rule books and the introduction of the HORDES product line, things have gotten unwieldy. Each of the several-dozen models available has its own special rules, often creating exceptions to a core set of rules that is quite streamlined and almost elegant. The reminds me of a beautiful woman putting on makeup and jewelry. She puts a little something on to draw attention to her eyes, maybe a pair of earings. That's all nice, but taken a little too far she'll look like a tramp or a clown. The interactions of special rules had crossed the line at some point. The Privateers had to put an online FAQ up to keep the errata and rules-interaction rulings straight.
So they're hitting the reset button. In April, we'll see previews of the rules revisions. Every model's point cost has been adjusted, unit and warjack rules have been revised, power attacks are being overhauled, and all your stat-cards will be obsolete when the second edition hits the shelves. I eagerly anticipate not the new release (I haven't played a game of WARMACHINE in over a year), but rather the fanbase reactions. The pro-skub and anti-skub enthusiasts will be pouring out of the woodwork on this subject.
Oh, and here's to the Juggernaut getting an tune-up.